Coaches Corner with Russ: Work-Life-Workout Balance
Today I want to talk about work/home/gym life balance. Just like early this year when I overloaded you with GIF's in the "Why Do the Open" article, prepare yourself to be overwhelmed like Gerry Flynn in a tank top store.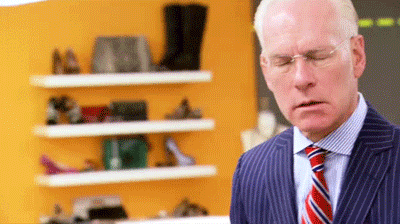 If you're anything like me, it is easy to get caught up in the day to day. The days go by and before you know it you've been working, hanging out with family/friends, and working out and then you look up and it's 2025 and robots are cleaning our homes and celebrities run the world. Or maybe you look up and the week has flown by and…wait…robots are cleaning our homes and celebrities run the world.
Either way, the problem here (among other things) is that it's easy to lose sight of keeping balance in your life. Some weeks I feel like I am in the gym too much and don't see my son as much as I would like. Other weeks I get overloaded with work and I get to workout once or maybe twice during the week. If this happens every now and then it's not a big deal, life happens. But if you consistently find yourself in this place it might be time to find another approach.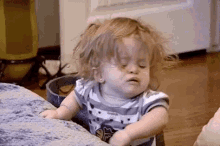 If you think your work and home life is pretty stable, but it's really hard for you to get to the gym, try changing up your schedule. Or try committing with someone to wake up and meet them there. If you find yourself in the gym too much and work/home life could use a little work, you might rethink your workout routine. Obviously we want you here at the gym as much as possible, but not at the cost of missed time with people at home! Or maybe it means rearranging when you come up.

In the end, the point of me telling you this is to get you to take a big picture view of how you balance your time. I can't stress enough the importance of maintaining your physical fitness, but at the same time don't sacrifice needed time with family/friends to get that 8th workout of the week in. We can all work towards the aerobic capacity of Justin Hroch, the raw strength of Zac Lozano, and the height of Brett Myles, but 12 hours in the gym every week to get there probably isn't worth it. Also don't tell me I'll never be as tall as Brett, you'll crush my dreams. Don't be a dream crusher.
And just because I wanted to add one more GIF, I leave you with what I picture to be McKenzie as she reads this to post on the Renew Blog: