YOU DID IT.
I DID IT.
WE DID IT.
We made it through the 2019 CrossFit Open alive and only slightly scathed! We are so, so proud of everyone -- from the first timers to the masters veterans -- we saw some amazing community moments unfold, and some crazy athletic feats emerge from folks just simply getting out of their comfort zones.
Thank you to everyone who came out to make these last five weeks the best ever -- Austin Sports Therapy, Airrosti, Rebbl, Pearson Properties, Nicki Morgan's jalapeno dip, Jess Guevara's margs, and we'd like to especially thank
New Skin Liquid Bandages
for obvious 19.5-related reasons.
For the past couple of years, we've taken it upon ourselves to award some folks some key superlatives, as well as crown the gym champs in their respective categories. So, without further adieu, we bring you the finishing highlights from 19.5 and this year's slew of winners.
Way to go, y'all!
19.5 Highlights:
Hroch finished exactly when Mat Fraser did, times two. So, he's essentially twice the man Matty Fray is.

Zach, Drew, Laura, and Jamie all  finished the workout in a buzzer-beating RX fashion and boy was it exciting to watch.

McKenzie, Whitney, Geoffrey, and Gerry said RIP and goodbye to the skin on their hands and made the rig look like a scene straight outta Dexter.

Val Harmon  m u r d e r e d  this workout scaled, and, later, found out exactly (the hard way) why we wrap our thumbs around the bar when doing pull-ups.

Shannon Frawley also demonstrated some serious athleticism and finished this workout scaled, but wanted to try her ~hand~ at RX, so after a few days gave it a go and got 33 reps!

Sadie didn't go into labor during any part of 19.5.

Sally Mayo did ALL of her scaled thrusters unbroken, the whole time, and frankly we all should strive to be like Sally Mayo.
Before we go on to the final stats and winners circle, let's take a minute and recognize all these badass first timers!
Ladies:
Lindsay, Ciera, Chloe, Lauren, Kelsi, Kelly, Tara, Michelle Kwan, Frances, Meredith, and Elizabeth!!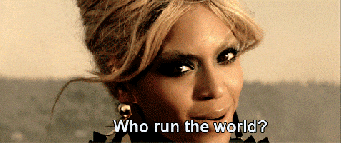 Fellas:
Alex, Chad (it's about time, Chadley), Aiden, Michael Burton, Bryan Payne, Jared, Michael Zimmerman, Blake, Paul, Qasim, Dino, and Kevin!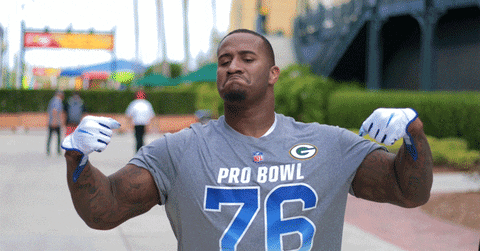 Look at all those names, y'all! Some of these folks literally only started CrossFit a month or so before the Open began, and it only took weeks of convincing and a promise that they wouldn't perish. Amazing. We are so proud of y'all!
Alright, after all that, let's see what the 19.5 scoreboards looked like:
Men's RX
Ladies' RX
Men's Scaled
Ladie's Scaled
Men's Masters
Ladies Masters
And, drumroll please, the final, overall stats and standings from the last five weeks of work!
Fittest Man, RX:

Justin Hroch (6 points)

Fittest Woman, RX:

Jamie Kampman (10 points)

Fittest Man, Scaled:

Aiden Romano (54 points)

Fittest Woman, Scaled:

Shannon Frawley (59 points)

Fittest Man, Masters:

Paul Smith (133 points)

Fittest Woman, Masters:

Sally Mayo (167 points)
Congratulations to you six for taking home the proverbial gold in their category! But now, the real awards:
Worst Rip:

Gerald Flynn

Best Rester:

Philip

Edsel

Judge's favorite:

Paul Smith

Sweatiest Beast:

Zach Lozano

Chalk Monster:

Becca Matimba

Loudest Grunter:

Becca Harris

Most Spirited:

Jared Crowley

Most Aggressive:

Whitney Furrh

Best Effort, Dudes Division:

Bryan Payne

Best Effort, Ladies Division:

Shannon Frawley

First Timer:

Alex Morgan
If your name is on here and you weren't there for the awards ceremony Friday night, find a coach and demand that they give you your very official awards certificate. You earned it, champ.
We cannot emphasize enough how stinking proud we are of all of you. You are why The Open is great -- not because highly skilled elite athletes are working out on TV, no, but because new people, seasoned people, people who are nervous, people who are confident, and people who aren't entirely sure what they're getting into come together for the sake of bettering their friendships and fitness.
Thank you for stepping in to judge, bring treats, cheer each other on, keep the competition light and fun, and keeping those hungry butts starvin'.
Until next Spring -- sayonara Open season!