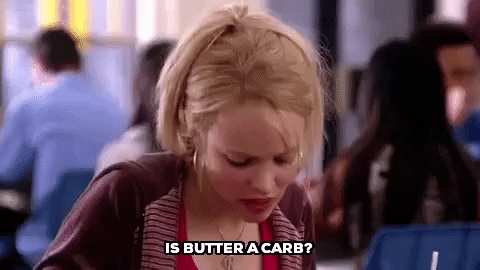 In 2006, Sir Atkin claimed carbs were the root of all evil. Then, in 2016, carbs grew a hashtag and went viral on Instagram.
As with most trendy diets, we've no doubt seen our fair share of no-carb, low-carb, pro-carb fads. But why does this one measly macro get such a bad (whole wheat) wrap? Misinformation and manipulative memes, mostly. But with the right information and proper coaching and counsel, you too can finally break free from the carbohydrate handcuffs and start under thinking your diet for a change.
Here's everything you need to know about carbs in 4 quick bit(e)s:
Eating carbs don't make you fat
Carbs are a necessary macronutrient for a healthy, balanced diet. Carbs alone don't cause fat gain. Fat gain is a result of eating more calories than you expend, repeatedly. Eat the burger bun, you will not die.
Avoiding carbs won't make you fit
On the flip side, suer low-carb diets don't work for everyone, and abiding by one isn't the magical solution to achieving your nutrition goals. Again, carbohydrates are a necessary component of a well-rounded diet comprised of balanced proteins, fats, and carbs.

There are two types of carbs in this world
On the one hand, you've got simple carbohydrates. These are the fast-burning buddies that are great pre (or mid!) workout, but may leave you hungry not too long after you nosh. Then you have complex carbs; ones that are a bit tougher to break down, so they take longer to burn. These are often higher in fiber and keep your blood sugar from spiking.
Not all carbs come from "white foods"
And today in shocking news: sugar, pasta, rice, breads, and white potatoes aren't the only sources from which you can eat carbs. Fruits, starchy vegetables, and sweet potatoes are not only colorful, but excellent sources of complex carbohydrates.
If you read this and you're still not convinced, let's talk about it! My inbox is always open -- [email protected]. 
--
Lauren Bratcher is NASM Certified and a long time nutrition-enthusiast. As CrossFit Renew's Nutrition Coach, she believes that something as fundamental as nutrition shouldn't have to be complicated and is passionate about helping people take control of their personal nutrition journeys.