How to stay active during the holidays
My favorite time of year is here!! Thanksgiving is around the corner, which means Christmas is soon approaching. I sweat less when walking to my car, twinkle lights are going up, everyone is anticipating a much needed break from work (love you guys but *raises hand*). But let's not forget one of the best parts of the holidays…
The food. 
Holiday parties are filled with home-made goodies, powdered sugar is as abundant as the cedar in the air, peppermint schnapps is good in literally anything, and your couch by the fire is so, so comfy. It's almost like you could stay there forever with a soft blanket and a good movie with friends and family. 
I will be the first to admit that when I'm home, literally no calories matter. I don't generally buy junk food so I don't eat it on a regular basis, but, like me, my mom looooooves chocolate, and carrot cake with cream cheese frosting, and salty snacks to go with the chocolate, and also ice cream. Please do not forget the ice cream. 
When any of the kids are home, my mom sees it as a special opportunity to get all the snacks and cook all the things. I am not mad about this, but I also lack all self control because I'm on "vacation". 
To make matters worse, I refuse to workout. As a coach, I'm constantly moving for multiple hours of the day, plus hopefully working out on my own. Being home is my rest time. Which is good to an extent, but when it's been a week and all I've done is snack on the chocolate bowl and lay on the couch with my favorite pup, I start to feel gross. 
This year, I'm going home for Thanksgiving and Christmas. Usually it's just one. This season, I am determined to do things differently. I decided to brainstorm some things to do to keep active that is fun for the whole family and not just me trying to work out in the backyard! Fitness and family bonding! What more could you want!
Bodyweight workouts at home! 
You don't always need a gym and barbells and medballs to workout. Your bodyweight is all you need to work with! Check out these at home workouts that you can pull the whole family into! 
Turkey trots.
My family has never done one of these, and honestly, it's one of my biggest fears that I will marry into a family that does, but if this kind of thing is your jam, check out this site to find one near you! 
Just move your body.
If getting your family out of the house to do a workout or a 5k isn't an option, try some easy things like taking a family walk after dinners! This will not only help your food digest a little better, but it is great bonding time as well. Win-win! 
Taking small children to a park is another great option! They're more active than you, so even if you just walk around with a bit to make sure they don't die, you'll be getting more activity than if you were on the couch. Don't have small children in your family? Take your dog to the park. Don't have a dog? Borrow one. Don't know how to borrow one? Email me directly. I know people. 
Another idea could be just to get going on that Christmas shopping. Remember malls? We all know you're going to need to anyways, so take the long way to your favorite mall and get your stroll on as you check people off your Christmas list!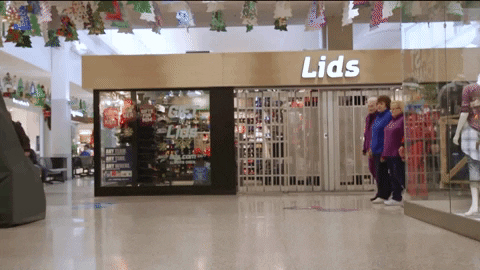 There you have it. Plenty of ways to stay active during the holidays that you can share with those around you, and not feel pressured to drop into a gym (but do it if that empowers you, you go girl). If you have any questions or need more suggestions, please feel free to email me at [email protected]. I'd love to chat! 
Now, go and enjoy family and friends and good food guilt free, with a bit of activity sprinkled in once a day for about 30 minutes. Your body will thank you. 
In love and chocolate (and) labradors,
McKenzie