5 small but S.M.A.R.T. changes to make for a better you in 2020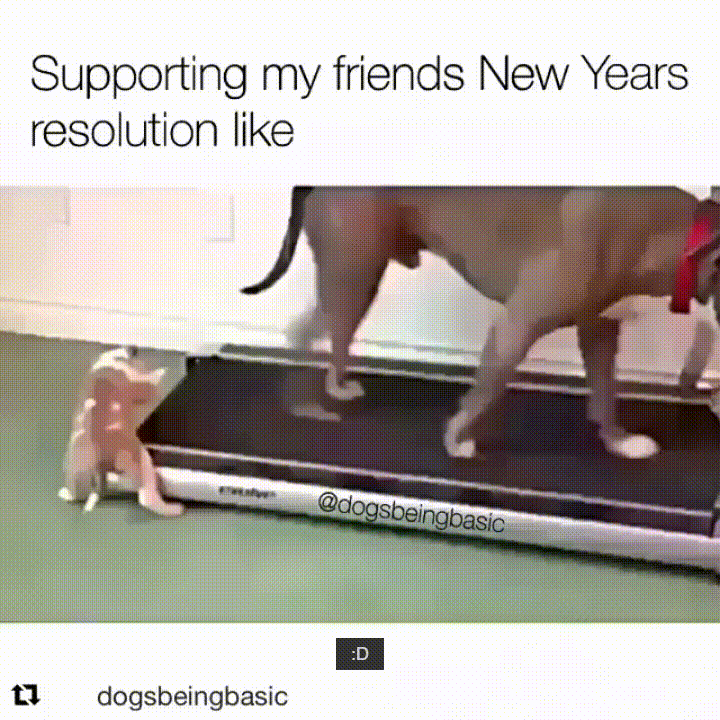 *If you're only here to get to the good stuff, scroll on down to the end. If you want some higher level stuff to simmer on and you have 2 extra minutes to burn, let's do this: 
In the midst of this season characterized by goal-setting and resolution-making, I think it's absolutely imperative you first address your mental state. The fact of the matter is, most people will, in some form or fashion, set some goals for themselves in 2020. 
Eat more vegetables.
Drink more water.
Cultivate a discipline of gratitude.
Run a marathon.
Worry less.
Spend more time with my family.
Put away your laundry as soon as it comes out of the dryer. 
All of these statements have one common denominator: they're all describing a "better" version of the person stating them; revolving around one's identity. It's not that I simply want to "get in shape" or "read more", it's that I want to be a person who is healthy and BE a person who reads voraciously. My resolutions, and yours, are a window into the type of people we want to become. 
James Clear puts it this way: "Every action you take is a vote for the type of person you wish to become. No single instance will transform your beliefs, but as the votes build up, so does the evidence of your new identity. This is one reason why meaningful change does not require radical change. Small habits can make a meaningful difference by providing evidence of a new identity. And if a change is meaningful, it is actually big. That's the paradox of making small improvements".
So, before you put pen to paper and solidify your goals for 2020, consider this: What type of person do you wish to become? How do you plan to get there? Once you have an identity-centric goal, it's time to figure out what your Identity Building Units or "IBUs" are going to be. In other words — what actions/habits/tactics do you need to establish in order to transform yourself into the future you you hope to become? 
Actions, habits, tactics: be S.M.A.R.T
So let's get to what all of you have been patiently waiting for: the what and how. Because I am the Nutrition Coach at a CrossFit gym, let's use a fitness/wellness goal as the example here:
"In 2020, I want to be/become the type of person that is intentional about their fitness and wellness." 
So, what are the habits of this type of person? We know they probably stick to a certain exercise regimen, fuel their body with whole foods, get plenty of sleep, and drink a good amount of water. But for the sake of getting tactical and practical — we know the actions and tactics in order to become this type of person need to be S.M.A.R.T.; specific, measurable, attainable, relevant, and time-based. So here are 5 small but S.M.A.R.T daily changes you can make to become a person that is intentional about their fitness and wellness:
Buy a reusable bottle with a straw: Drinking 1/2 your body weight in ounces of water daily is a simple but impactful way to improve both your performance in the gym and your overall health (think: improved digestion, sleep, nails, skin, hair — the list goes on). If you struggle with this, give yourself time goals in order to achieve your daily intake goal. For example, a 160 pound woman needs to consume 80oz of water a day — I recommend breaking it up into 20oz chunks to make it more attainable. 20oz by 10am, 40oz by 12pm, 60 oz by 2pm, 80oz by 4pm — and the rest is bonus points. 
Prioritize your workouts: Just as you would prioritize a meeting with your boss, happy hour with your friends, or soccer on Saturdays — your workouts must become a calendar commitment. Every Sunday, examine your week ahead and plan out your workouts. Put them on your calendar and stick to them. General statements like "I'll go a few times this week" afford too much wiggle room and won't set you up for success. Be specific and stick with it.
Habit stack: "Habit stacking" is the concept that when you pair a habit you want to have with a habit you already have, you are much more likely to successfully implement the new, wanted habit. It's an extremely attainable way to introduce new habits into your daily routine. And what's one thing you (hopefully) do every morning? Brush your teeth. So, pick one new habit pertaining to your goal to stack on top of brushing your teeth — and do it. Maybe you struggle to make healthy choices during work lunch hours — if so, take this time to pack a lunch. Set it by your keys so it's at the ready and go about getting ready for the day. 
Eat the rainbow: Whether you're a veggie fan or foe — we can all work on incorporating more color into our diets. But "eat more vegetables" isn't measurable or specific, so every week (perhaps as you plan your workouts) map your meals and measure your veggies. Pick 1 new "color" to eat per week, and prep 1c per meal of whatever you choose. 
Get someone in your corner: Whether a gym friend or a coworker who wants to make similar changes — keep your goals relevant and top of mind with someone who can help keep you accountable. 
Thanks for sticking with me, friends! When you sit down to make your New Year's goals (or maybe rework them a little) and resolutions, remember to ask yourself: "what type of person do I want to become" and then start building S.M.A.R.T.
Here's to an amazing 2020. Happy habitting.